Meet Our Doctors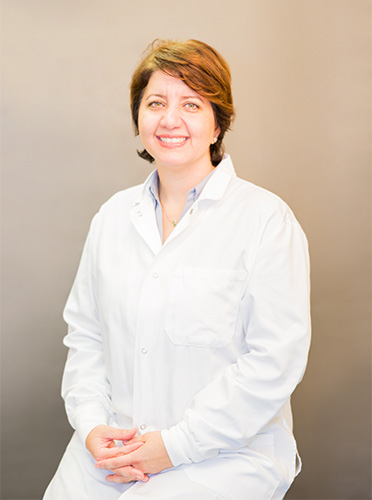 Kamand B. Shaibani, D.M.D.

Dr. Kamand Shaibani graduated from Temple University School of Dentistry, where she earned her Doctorate of Dental Medicine (D.M.D.). She was a student staff member of the Special Patient Care Clinic at Temple University before joining a private practice. She moved to Boston, Massachusetts in 1999. In 2006, she opened Dental Care of Burlington.

Dr. Shaibani has a patient-centered approach to her dentistry. She believes that anxiety can be overcome to help achieve stellar oral health and a great smile. Committed to continuing education, Dr. Shaibani encourages her team to attend seminars and workshops to be up to date on the latest technologies and techniques. She is constantly incorporating these into her practice.

She is a member of several professional organizations, including the American Dental Association, the Massachusetts Dental Society, CEREC Doctors, American Academy of Facial Esthetics, and participates in a local Spear Study Club with several other colleagues and specialists.

In her free time Dr. Shaibani likes to ride her Honda 150 dirt bike, snow ski, and is an avid fan of country music.


---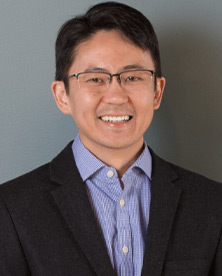 Lucas Patrick, D.M.D, MMSc Periodontist

Dr. Lucas Patrick was born and raised in Indonesia before moving to the United States in 2001. Once here, he began his undergraduate education initially at the University of Wisconsin in Madison. In 2006, he received a Bachelor of Science degree in Electrical and Computer Engineering from Cornell University in Ithaca, NY. After Cornell, he attended Boston University Goldman School of Dental Medicine and received his Doctorate of Dental Medicine in 2010. During dental school, Dr. Patrick received the Goldman School of Dental Medicine Dean's Award and the Outstanding Achievement Award in Research for his pre-doctoral research in dental biomaterials.

As a result of his interest in the surgical aspects of dentistry, Dr. Patrick completed an additional one-year oral and maxillofacial surgery internship at Boston University immediately following dental school. After working as a general dentist in both community dental clinics and private practice settings for several years in Maine, he returned to Boston and Harvard University School of Dental Medicine where he earned a certificate in periodontics and a Master of Medical Science. In his free time, Dr. Patrick, who is a soccer aficionado, enjoys traveling and trying out new restaurants around town with his wife.


---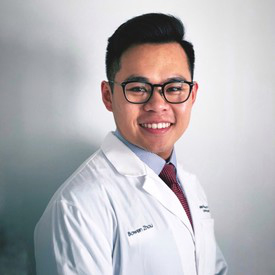 Bowen Zhou, D.M.D

Dr. Bowen Zhou joined us in the Fall of 2020. Originally from Southborough, Massachusetts, he graduated from Algonquin Regional High School and Boston University with dual Bachelor of Arts degrees in Biology and Economics. Dr. Zhou graduated from Boston University Henry M. Goldman School of Dental Medicine, Magna Cum Laude with a Doctor of Dental Medicine Degree. He completed his General Practice Post-Doctoral Residency at St. Barnabas Hospital in the Bronx, NY.

Dr. Zhou's passion for dentistry and helping others has been apparent through his involvement with Dentists for Humanity and St. Barnabas Hospital's school outreach program. Dr. Zhou has coordinated and provided dental care on mission trips to Haiti through Dentists for Humanity, and has provided hundreds of free school screenings for children in New York City public schools through St. Barnabas Hospital. In 2019, Dr. Zhou was recognized by his alma mater, Boston University GSDM, for his dedication to community service.

Dr. Zhou is trained in all aspects of dentistry, including complex restorative/esthetic dentistry, prosthodontics, implantology, oral surgery, and endodontics. He is also Invisalign certified. He welcomes patients with all dental needs, as well as those with dental anxiety.

Dr. Zhou is an active member of the America Dental Association, Massachusetts Dental Society, Academy of General Dentistry, and American Dental Education Association.

Dr. Zhou is an avid outdoorsman and enjoys hiking, camping, weightlifting, and running. He is a former bronze medalist in powerlifting and is currently training for a half marathon.


---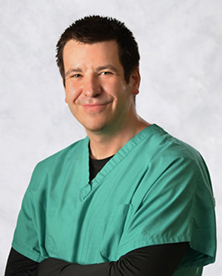 Patrick D. McCarty, D.D.S.

Dr. Patrick D. McCarty is a dental anesthesiologist. He is a graduate of Boston College, the University Of Southern California School of Dentistry and completed a residency in anesthesiology at the Mount Sinai Medical Center in New York City.

Dr. McCarty is Board Certified through the American Dental Board of Anesthesiology & the National Dental Board of Anesthesiology.

Following graduation from residency, Dr. McCarty practiced anesthesia in the greater San Francisco, CA area. Originally from New England, he relocated back East in 2007, where he now provides mobile office based anesthesia services in many dental offices throughout Massachusetts and Rhode Island. Dr. McCarty's patient population includes both children and adults, especially those who are medically compromised and dental phobic.

Dr. McCarty is a staff anesthesiologist at the Franciscan Children's Hospital in Brighton as well as a clinical assistant professor at the Boston University Goldman School of Dental Medicine Department of Pediatric Dentistry. He is also a visiting instructor within the Department of Oral Maxillofacial Surgery at Tufts University School of Dental Medicine.

Since 2005, the Journal of the Massachusetts Dental Society has annually selected 10 MDS member dentists per year who have been in the profession for 10 years or less and have made a significant contribution to the profession, their community, or organized dentistry. Dr. McCarty was named a recipient of this honor in 2009. Dr. McCarty spends his free time with his wife and daughter going to Celtics games and travelling.