How to Take Care For Your Dental Implants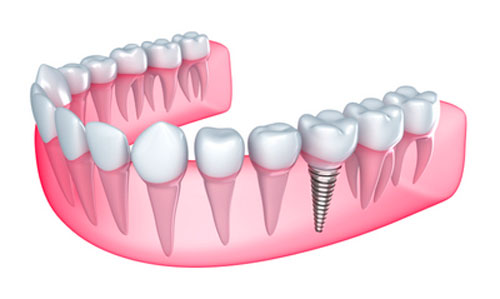 Dental implants help you attain a perfect smile and increase your self-esteem. However, you must follow appropriate dental implant care procedures if you want to have a beautiful smile and fully benefit from your dental implants. Here are tips for taking care of your dental implants;


Use a Soft Nylon Brush

After obtaining dental implants, you'll need to change toothbrushes. Use nylon toothbrushes as their bristles are bendable and gentle on your dental implants. To clean the challenging-to-reach places surrounding your dental implants, you may also use a Proxabrush. Avoid toothbrushes with stiff bristles since they might damage the surface of your implants.


Avoid Abrasive Products

Once you have dental implants, you should limit your purchases to sensitive cleaning products, such as mouthwash and toothpaste. This is because too abrasive products may result in excruciating discomfort. In general, you should avoid oral hygiene products with strong scents like mint or cinnamon since they might give you a bad taste in your mouth.


Skip the Sticky/Hard Foods

Eating meals that are too hard or sticky might harm your implants. Not only that, but certain foods may also damage the teeth on opposite sides. Some of the foods to avoid include carrots, caramel, ice, dried fruit, and hard candies.


Avoid Drinking and Smoking

For your overall health, it's a good idea to abstain from drinking and Smoking. When you get dental implants, you must stay away from these substances.

Since it takes your dental implants roughly six months to recover, Smoking may be especially harmful at this time. Additionally, consuming alcohol should be avoided as much as possible since it has been demonstrated to slow down the healing of dental implants.


Plan Frequent Trips to the Dentist

Dental implants may make your smile more attractive. They do not, however, address every oral hygiene problem. Depending on your general oral health, you need to schedule at least two annual dental visits. Dental implants might last a lifetime with good maintenance and frequent trips to the dentist.