Don'ts When a Dental Emergency Happens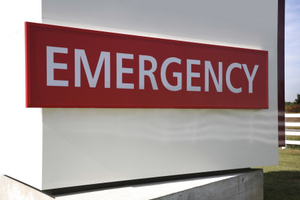 A knocked-out tooth constitutes a dental emergency; nonetheless, what you do once the tooth has been knocked out is exceptionally crucial. Your priority should be to look for the tooth so you can take it to the emergency dentist appointment.

This is significant because, in many instances, it is possible to restore your tooth to its socket. The next thing you should never do is put your tooth in your pocket, a baggie, or an envelope. Instead, it would help if you tried maintaining a moist environment for your tooth. Please put it in a cup and cover it with sterile, cold water or milk to ensure it arrives at your dentist's office in one piece.

In addition, when trying to retrieve a tooth that has been knocked out, you should handle it with extreme care and pick it up by the "biting" end rather than the root. Your tooth will be re-fused with the aid of the tissue still attached to the root end.


Visit Your Dentists As Soon As A Dental Emergency Occurs

Dental crises may strike anybody, regardless of whether or not they practice rigorous dental hygiene or maintain a comprehensive oral care regimen. Because of this, you must be aware of and able to detect when you are going through one and when you should get in touch with your dentist or go to an emergency room for treatment.


Get In Touch With Us

Our dental clinic is available for treatment outside our regular business hours to accommodate your crowded schedule. To comply with our request, we ask that you do not wait but rather get in contact with us as soon as possible, visit us at one of our sites, or make an appointment to meet with us. When customers of any age come to visit us, they have the chance to obtain first-rate dental care that is yet affordable within the parameters of their financial plans.