Types of Retainers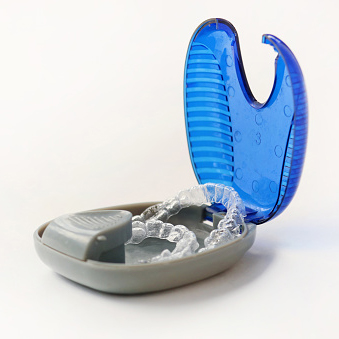 You can use a retainer to keep your teeth in their place after braces or to reposition them. A metal wire or a plastic-type of retainer is used for teeth. Orthodontic retainers are used for two reasons. Passive retainers are used to keep teeth in their new position after braces. An active retainer corrects minor orthodontic issues without braces. Retainers likely will need to be worn for life. Retainers can cost $150 to $1,000, depending on their type. Even after braces or other orthodontic treatment, passive retainers should be worn overnight to prevent teeth from shifting back to their original position.


There Are Three Types of Retainers

There are removable plastic retainers like Invisalign. You can also get removable Hawley retainers with metal wires and plastic or acrylic. Another type is a fixed or bonded retainer. In orthodontics, passive retainers are prescribed post-braces to keep a new tooth position, while active retainers are prescribed for minor adjustments. Retainers that are bonded or fixed tend to stick to plaque and cause dental problems. Orthodontists will often recommend permanent retainers. Fixed retainers cannot be removed; thus, patients must remember to wear them. They are appropriate for patients of all ages. You may require a removable retainer for the upper teeth and a permanent retainer for the lower teeth.


Wearing Your New Retainer

When your dentist prescribes a retainer, he or she will use alginate or another material to make an impression of your teeth. Alginate, a thick, chalky material, is used to make a mold of your teeth's new spot. It shouldn't harm to try out a new retainer. It will take time to adjust to your new retainer, just as it will to your new smile. For a period, you may have difficulty speaking. When you initially use Hawley retainers, you may notice a small lisp. For the first 9-12 months, the retainer should be worn 22+ hours per day. Following that, you must constantly wear it while sleeping. If you are wearing a retainer, your orthodontist or general dentist will tell you how long you need to wear it every day. You should always follow the dentist's instructions.