Is Replacing Lost Teeth Necessary?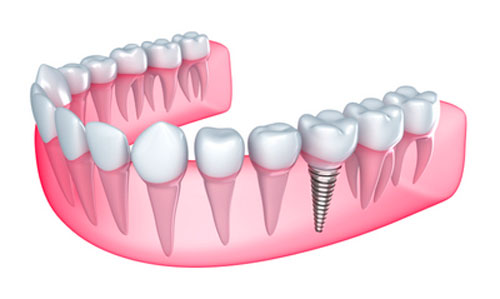 Several reasons may have led you to lose your tooth or teeth. It may be accidentally knocked out or extracted due to severe tooth decay. You may also lose your teeth due to genetics. Our experts can advise you accordingly on replacing teeth. Whatever the reason, our practice encourages replacing lost teeth for some reasons, as discussed below.


Reasons for replacing lost teeth

Missing teeth often prevent contact between opposing arches. The lack of contact often leads the opposing teeth to extrude gradually, which may cause dental problems such as change of position of nearby teeth, gum problems, and fractures.

Our expertise offers several solutions for patients with missing teeth. Every option for replacing the missing teeth has its advantages and disadvantages. One of the most popular approaches is using implants, crowns, or dentures to replace the teeth. You may also prefer to combine the approaches and get a denture supported by an implant.


Preventive measures

It is essential to try as much as possible to avoid losing your teeth. By saving your tooth, you are keeping the surrounding teeth healthy. In addition, you can take the necessary measures to save your teeth by getting a root canal or a crown at our enterprise. This procedure will help save a tooth suffering from tooth decay rather than waiting till the condition has worsened to the point that it requires extraction. The procedure will cost you less than replacing the tooth with dentures and implants.

When teeth loss cannot be prevented, it is vital to take the necessary steps to replace the missing teeth so as to avoid further dental problems. Patients with missing teeth are pretty common in our practice. Give us a call to get the best tooth replacement services. Our professionals also offer advice on which treatment will best suit your condition.