How Do I Choose The Right Dentist?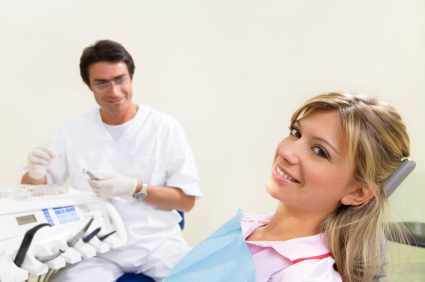 Begin by making a list of potential dentists to see and request suggestions for the best dentist from family, friends, and other healthcare providers. Conduct extensive study into the dentist's qualifications and experience. Visit each dentist's office and request an appointment to meet and evaluate each dentist as you cross them off your list.


Investigate the dentist's credentials

Board certification is the most crucial factor to consider when choosing a dentist. It demonstrates that the dentist has received the essential training, abilities, and experience to provide extensive dentistry services. Verify that the dentist has no egregious malpractice or disciplinary history. State's websites list the dentist's medical school, training hospital, certification, and malpractice history.


Consider patients' reviews.

Reading what other people have to say about a dentist might provide insight into how they practice general dentistry and run their dental services. Naturally, patients' ratings reveal how they feel about specific dentists in fields such as appointments, waiting times, the office environment, and the employees' courtesy. They also indicate the dentist's score on trustworthiness and how they spend their time and respond to patient questions.


Know what your insurance policy covers

Dental insurance is a practical consideration. Get the most out of your dental insurance benefits while paying the least out-of-pocket. It is necessary to select a dentist who is compatible with the strategy. Other factors are the outcome and hospital quality when choosing a dentist from a plan.


The level of the Integrated Modern Technology

Over the years, there has been a consistent improvement in dentistry-related technology. The technology has wholly reshaped the quality of care provided by medical practitioners. Technology such as digital x-rays has facilitated instant, quick, and more accurate diagnosis of the problem related to dentistry. Technology has also made treatment fast and easy as the machines assist the dentist in administering the treatment. You would want to get a dentist who has incorporated modern technology in his/her services.

Gladly, our dentists have integrated modern technology at our medical centers and have the optimal conducive environment for patient satisfaction. Call us now to book an appointment and enjoy seasoned health care.