What are Dental Implants, and How Can I Benefit from Them?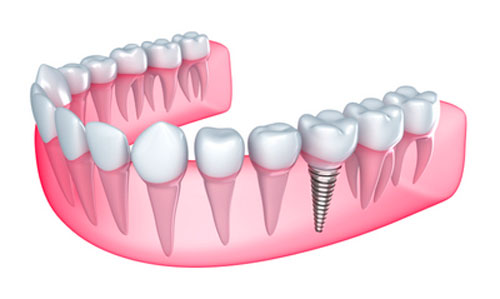 Dental implants are a popular tooth restoration solution that can offer many benefits over other options. If you're considering dental implants, it's important to understand what they are and how they can help you. In this post, we'll discuss what dental implants are, the benefits they offer, and how you can get started with this treatment.


What Are Dental Implants?

Dental implants are artificial tooth roots inserted into the jawbone to replace missing teeth. The implants are made of titanium, a biocompatible metal safe for use in the body. Over time, the implant fuses with the bone and becomes permanent. These implants are favored over other tooth restoration options because they can last a lifetime and offer many benefits over alternatives.


Benefits of Dental Implants:

There are several reasons why dental implants may be right for you, including the following:


Restored Tooth Functionality

Dental implants are designed to mimic natural teeth, making them the best choice if you're looking for restored functionality. Dental implants can be used to replace single or multiple missing teeth and restore function through chewing, biting into food, speaking without difficulty, and smiling with confidence.


Long Lasting

Dental implants are designed to last a lifetime, while other tooth restoration options may fall short in this regard. Dental implants have high success rates and require minimal maintenance over time. As such, they can last for many years with proper care.


Prevents Bone Loss

One of the biggest problems that arise with tooth loss is bone deterioration. As the jawbone begins to deteriorate, it can affect your facial structure and make you look older than you are. Bone degradation due to tooth loss isn't a major issue when teeth get replaced with dental implants since they work in synergy with existing bones; this prevents further loss of bone density.


Low Risk for Infection or Other Complications

Dental implants are low risk, meaning they have a high success rate and don't lead to infections or other complications when used correctly in this regard. This is another reason why dental implants may be the best choice if you're looking for tooth replacement options that are reliable with minimal risks involved.

If you've been missing one or more teeth due to injury, decay, disease, etc., it's time to get started with an implant solution today. Dental implants can make all the difference in your life by restoring function and giving you confidence again through restored functionality; contact us today to learn more!