Why are primary teeth important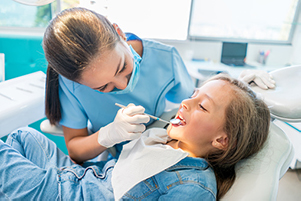 Primary teeth, also deciduous or baby teeth, begin developing in pregnancy. At six months to one year, the teeth should have started erupting. The baby should have a complete set of twenty teeth up to four years old. Teething can be a painful and uncomfortable experience for babies, and parents help ease this by offering chew rings and wet towels for relief. Aside from this, parents should ensure the baby's teeth and gums are taken care of properly to prevent the risks of poor oral hygiene.


The importance of primary teeth

Primary teeth are essential for speech development. Children learn to speak coherently with the help of their teeth. Teeth aid in keeping the tongue in place while speaking, which helps in the excellent pronunciation of words. The teeth are also vital in eating and maintaining good nutrition. Children who have damaged or no teeth have difficulty eating, affecting their overall wellbeing. They often end up being underweight or malnourished. Teeth help the baby learn efficiently how to bite, chew and eat appropriately.

Primary teeth ensure that the gum is adequately developed and that the teeth spaces are correctly aligned. Primary teeth also help hold the space for permanent teeth. They act as a blueprint for where the next teeth will grow after shedding. They also help boost a child's confidence and self-esteem. As children easily make fun of each other, healthy primary teeth help foster a good social interaction environment.

Setting up the child with good oral hygiene practices encourages a good life of perfect oral health. Parents need to influence good oral behavior in their children. This helps fight off many dental diseases, for example, periodontal conditions and cavities. It is also vital for parents to take their kids regularly to the dentist for checkups, follow-ups, cleaning, and flossing to maintain good oral hygiene.