Things You Didn't Know Your Dentist Was Doing at Your Checkup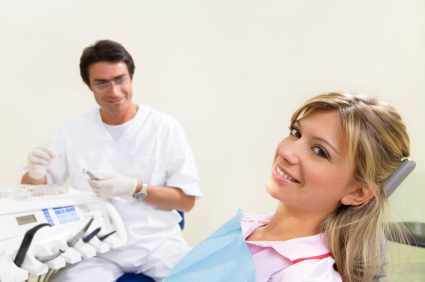 We all know that it is vital that we make regular visits to the dentist's clinic, for optimal oral wellbeing. In this way, the dentist can get a good chance to assess your oral health and determine the best course of action. It is common to come to the office, and the dentist performs their usual checkups. You feel them probing your gums, tongue, and teeth, and this can bring a level of anxiety on your part. What you need to remember is that the medical team has your best interests at heart and is working to ensure that you achieve optimal dental health. The following are five things dentists do that you might never notice.


Screening for Oral Cancer

Dental checkups are much more than for hygiene and to maintain your optimal wellbeing. They are about your overall health. Our dentists will screen you for cancer and also look for signs that you might be at risk of developing oral cancer. The dentists will check your tonsils, lips, salivary glands, tongue, neck, and head. This can help the dentists determine whether you might be at risk of developing cancer and as such preventive treatments can start.


Bite Evaluation

The dentists at the clinic will also check your alignment and bite without even letting you know. They will also examine to determine there has been a recent movement of your teeth. If they notice there is a misalignment they can recommend further treatment.


Gum Examination

This is a common procedure during the checkup, as the dentist checks for signs of bleeding and inflammation. This is important to determine whether you are at risk of developing gum disease.


Evaluating previous dental work

The dentists at the clinic will also check previous treatments such as dentures, fillings, restorations, dentures, and braces. If there is an abnormality, the dentist can recommend further treatments to correct the issue.


Assessing the Temporomandibular Joint (TMJ)

This joint is one of the most commonly used joints in the body, and any issue can bring pain while speaking, sleeping, or chewing. The dentist checks the state of the joint for optimal oral wellbeing. Visit us at the clinic for dental checkups, and you can also call us for further information and to book an appointment.