Common Oral Conditions in Older Adults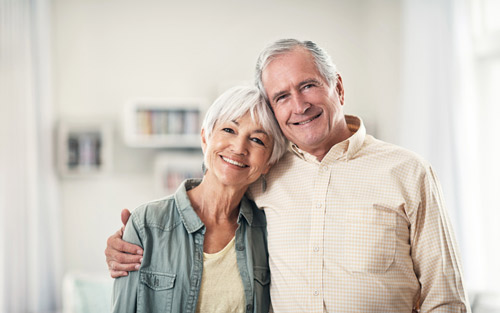 Aging changes the functioning of the body's organs and tissues, including teeth and gums. As people age, mouth tissues become thinner and the bone less dense. The immune system also becomes weak, lowering the body's ability to fight infection. That's not all; certain medications common in seniors can also affect oral health. These are some of the reasons why older adults are more prone to mouth issues. Read on and learn common oral conditions in older adults:


Gum Disease

Gum disease affects the gums and the teeth-supporting tissues. In most cases, it results from a dry mouth. Aging decreases saliva production. Insufficient saliva in the mouth causes food debris to get stuck between the teeth, increasing the risk of plaque buildup along the gum line. Over time, bacteria in the plaque will irritate the gum tissues, making them become red and bleed. These are signs of gum disease, and they can damage the teeth supporting structures if left untreated.


Cavities

A dry mouth is a risk factor for cavities. Saliva helps to neutralize the PH level in the mouth. Hence, insufficient saliva may mean acids in the mouth that can damage the enamel. Cavities can also occur due to poor oral hygiene. When people age, they will likely not follow a good brushing and flossing routine. This means plaque buildup, which can weaken enamel. When one has a weak enamel, bacteria will likely enter the tooth, causing infections. The good thing is that you can prevent cavities by drinking plenty of water. A fluoride toothpaste may also be necessary to strengthen the enamel and reverse the early signs of cavities.


Oral Cancer

Oral cancer can cause pain, speech and swallowing problems, and changes in the appearance of the mouth. While the common risk factors for oral cancer are smoking and drinking alcohol, this condition is associated with old age. For instance, a weak immune system makes older adults prone to oral cancer. Do you want to avoid oral issues for your older adults? Contact us or book an appointment with our dentists for a comprehensive dental checkup for seniors.