The Evolution of Dental Technology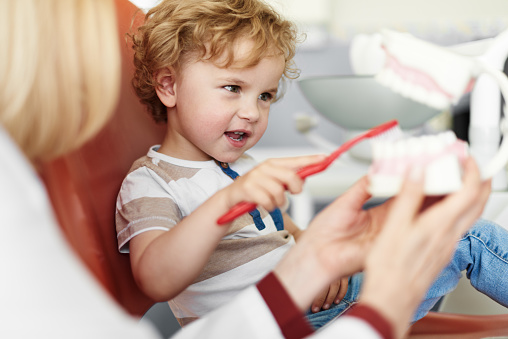 The field of dentistry has been transformed by continual technological advancements that are taking patient care and oral health outcomes to new heights. Tracing the development of critical innovations provides perspective on the profound improvements shaping modern dental practices.


Vastly Improved Diagnostic Imaging and Impression Technology

Sophisticated new imaging modalities have drastically enhanced the visualization of oral structures. Digital X-rays provide more explicit images using lower radiation versus film. 3D CT scans allow in-depth 3D mapping of the mouth. Intraoral cameras supply high-res photos. Detailed digital impression systems precisely capture teeth and tissues in customizable 3D models. These diagnostic technologies have collectively led to substantial gains in accuracy, consistency, predictability, and minimally invasive treatment.


Advanced Restorative Materials for Optimal, Enduring Treatments

Developing superior dental materials has been instrumental in achieving flawless, durable restorations. Dental porcelain and ceramic compounds closely match natural tooth color, structure, and light reflection while resisting chipping and wear. Custom-milled implants, crowns, bridges, dentures, and more enable seamless, integrated function. Lasers allow conservative, precisely guided cavity preparations. Dental bonding agents provide durable adhesion strength for fillings. Biocompatible metals and polymers improve the performance of braces. These ever-improving materials enable dental treatments that blend strength, longevity, and aesthetic perfection.


Digital Workflows, Design and Manufacturing

Integrating digital systems into dentistry has brought enormous efficiency, consistency, and customization benefits. Digital impression-taking, treatment planning, imaging, and patient record-keeping streamline diagnoses and case management. Computer-aided design/computer-aided manufacturing (CAD/CAM) allows dentists to digitally model restoration plans and guide on-site milling for fast fabrication. Digitally planned procedures can be more conservative of tooth structure. Virtual templating enables optimized implant placement. Digital dentistry enhances the patient experience through precision, predictability, and personalization.


Conclusion

Dental technology will rapidly improve as research brings new materials and digital systems. Growing computational power and connectivity can enable more automated, high-precision processes. Stem cell and tissue engineering may allow biological tooth replacement. Having already transformed dental capabilities, the coming innovations promise to expand the horizons of patient care and optimal oral health even further.