The Role of Mouthguards in Preventing Sports-Related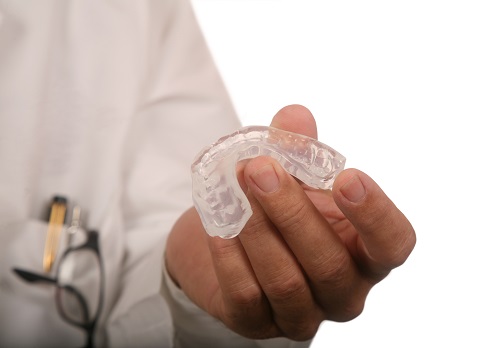 Maintaining an active lifestyle while having fun is easy with sports and physical activities. However, dental health safety should always be a top priority. Mouthguards, essential sports equipment, are crucial in preventing sports-related dental injuries.


The Importance of Mouthguards

Mouthguards serve as a shield for your teeth, gums, and jaws during sports activities. Here's why they are so vital:

Mouthguards significantly reduce the risk of tooth fractures, dislodgement, and other dental injuries caused by impact or face blows. They also absorb and distribute the forces generated by a blow to the face, reducing the risk of injuries to the mouth's soft tissues. Additionally, they protect the teeth and gums and provide a cushioning effect for the jawbone, minimizing problems like jaw fractures and temporomandibular joint injuries.


Three Types of Mouthguards

Those looking for a quick and easy solution to protect their teeth during sports often opt for stock mouthguards. They are readily available at most sporting goods stores and can be worn immediately. The disadvantage is that they are not customizable and may not provide the best protection.

Boil-and-Bite mouthguards are made from a thermoplastic material. They can be softened in hot water, then molded and shaped to fit your teeth and mouth. It offers better fit and protection compared to stock mouthguards.

Custom-Fitted mouthguards are professionally made by your dentist and designed to fit your teeth and mouth, providing optimal comfort and protection. While they may be more expensive, they offer the highest fit and protection level.


The Power of Mouthguards

Whether participating in high-impact contact sports or recreational activities, wearing a mouthguard protects your oral health. Here's how you can make the most of mouthguard usage:

Select a mouthguard that fits well and provides adequate protection. Custom-fitted mouthguards offer the best fit and comfort.

Clean your mouthguard before and after each use to ensure oral hygiene and prolong lifespan. Follow the manufacturer's guidelines for care and storage.

Regularly inspect your mouthguard for signs of wear and tear. Replace it if it becomes damaged or no longer fits properly to maintain optimal protection.

In conclusion, mouthguards are a vital component of sports equipment that prevents sports-related dental injuries. By embracing mouthguard usage, you can confidently participate in your favorite activities, knowing you've taken proactive steps to safeguard your smile. So, gear up, protect your teeth, and enjoy the thrill of sports while keeping your smile intact and radiant!