How to Prevent Future Cavities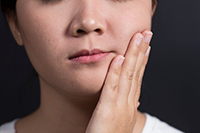 Cavities refer to areas of damage on the tooth's surface due to tooth enamel erosion. Cavities are usually caused when bacteria in the mouth produce acid that gradually eats at the enamel, causing small holes. If left untreated, the holes grow bigger and might eventually cause tooth decay. There are several treatment options for tooth decay to stop its progression by covering the hole. After treatment, there are several things you should do to prevent subsequent cavities.


Dental Hygiene

Brushing is an essential requirement for keeping healthy teeth. Brushing removes debris from the surface of the tooth, preventing plaque buildup. Dentists recommend using a fluoride toothpaste for extra protection. Fluoride fortifies the tooth and eradicates the bacteria responsible for cavity-causing acid. This should be done twice daily and for around two to three minutes. It is essential to employ a technique that cleans all surfaces of the teeth since it is easy to get cavities in the ignored parts of the teeth, for example, the inward-facing side. Flossing is also crucial in preventing tooth cavities since it removes plaque and food debris between the teeth.


Limit Sugary Foods and Drinks

Sugary foods and drinks can contribute to developing tooth cavities in several ways. When you eat and drink sugary foods and beverages, the mouth's bacteria produce acids that gradually dissolve the enamel. The acid produced by such foods also lowers the pH level in the mouth, making the environment more conducive for bacteria overgrowth and acid accumulation. This leads to an acid attack on the tooth's enamel, causing small holes that indicate cavities. Sugary foods also increase bacteria which accelerates plaque buildup. Plaque adheres to the surface of the teeth and, due to its stickiness, provides a surface for bacteria and acid to wreak havoc on the tooth.


Regular Dental Check-ups

The dentist can check your teeth for any signs of tooth decay. This helps to prevent the progression of cavities from the early stages. Once the dentist identifies probable cavities, they can prepare a treatment and prevention plan for you.