Dental Care for Gums and Infant Teeth?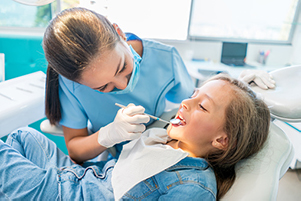 A cavity is a hole formed in the mouth. Children can develop cavities in many ways, which means parents need to take extra measures to ensure this doesn't happen. Consulting an expert goes a long way in ensuring the right steps to prevent cavities in children.


Caring for baby's teeth and gums

The gum should be cleaned with a gauze pad to remove the plaque before the teeth come in. It should be done after birth until the teeth come in. The toothbrush should be changed after every three months. Ensure to floss when the teeth start to touch.

As the child`s caregiver, avoid having mouth contact with the kid as saliva contains bacteria easily shared with the child. Keep your mouth healthy to reduce the transfer of bacteria to prevent other general body diseases.

The diet should be healthy for older babies and should contain less sugar. The food should be rich in calcium. The food should be nutritious and have a combination that reduces the risk of cavities.

At the age of 12 months, bottle feeding with high sugar liquids may lead to cavities; a bottle full of plain water when the child is asleep. Have an open cup for a child to play with during the daytime.

Optimum levels of fluoride should be added to the water. The fluoride helps strengthen the enamel preventing cavities.

When a child sleeps with food or a feeding bottle in the mouth, it could lead to exposure to sugars and acidity, which can cause tooth decay and other oral diseases.

To make sure the cleaning routine you are doing is efficient, it is advisable to make periodic visits to the dentist. Also, it shields the infant from future dental health issues.