Are There Risks Of Gum Contouring?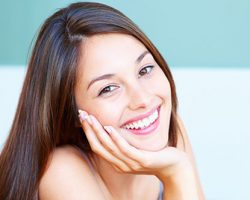 People have different gum lines. Some have low while others have high gum lines. There are also some whose gum lines are uneven, which impacts their smiles. Are you unhappy about your gum line? Then, you need to consider gum contouring. Also known as gingival sculpting, gum contouring is an effective way to shape your gum line. However, like any other surgery, gum contouring has risks.


Risks of Gum Contouring

The gum contouring procedure is performed under anesthesia. For some people, the anesthesia can trigger allergic reactions in their bodies, but these effects are rare when performed by an expert.

Following this procedure, it is normal to experience minor bleeding and discomfort, but pain medications are enough to provide relief. You may also experience infection after gum contouring. Fortunately, a dentist can help to deal with this issue by prescribing antibiotics.

Another risk following gum contouring is the regrowth of the gum tissues. However, gum tissue relapse can only occur if you don't get the right treatment. As with any surgery, the end results rely on the experience and skills of the dentist. In this case, it is best to be sure that you work with a qualified dentist.


Recovery after Gum Contouring

Recovery after gum contouring may take a few days or weeks, depending on the number of gums treated. How well you follow the post-surgery instructions will also determine the recovery time. One way to complete the recovery period successfully is by maintaining good oral hygiene. This may involve brushing and flossing gently. You may also need to use an alcohol-free mouthwash.

Avoiding spicy and crunchy foods is another way to speed up your recovery time after gum contouring. Remember to consume nutritious meals to allow you to heal more comfortably. If you have any concerns following gum contouring, it is vital to consult a dentist. Contact us today for more information about gum contouring.