Treatment Options for Enamel Erosion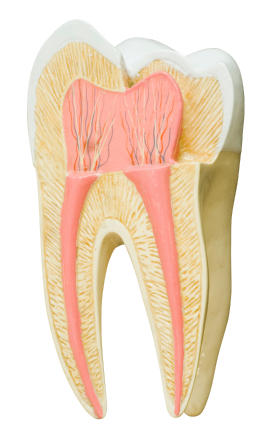 The enamel is the strongest and hardest substance in the body. Its primary purpose is to protect the interior of the tooth. Despite it being strong, tooth enamel can become damaged. Some factors, such as vigorous brushing, consumption of acidic items, and dry mouth, can lead to excessive wear of the tooth enamel. This exposes the dentin layer, causing teeth sensitivity.


How to Treat Tooth Enamel Erosion

Enamel erosion can occur due to various reasons. Poor dental hygiene, acidic items, and medication are the major cause of enamel erosion. Unfortunately, the enamel cannot grow back after erosion. Since the enamel is not a living tissue, there is no way to recover it. Fortunately, the dentist can help to increase the cosmetic appearance and protect the tooth. For instance, a professional may recommend bonding. Bonding is a dental procedure where resin (tooth-colored material) is applied to the damaged tooth. The main goal of this treatment procedure is to protect the tooth and cover the discoloration.

Weak enamel or enamel erosion allows bacteria and acids to reach the dentin. This layer is less resistant to bacteria and acids, leading to cavities. In this case, dental bonding is vital to protect the tooth from cavities. In severe conditions, a dentist may recommend crowns or veneers to prevent further decay. So, which is the best treatment procedure for enamel erosion? The best way to deal with enamel erosion is by preventing it from occurring.


How to Prevent Enamel Erosion

A professional may advise you to change your lifestyle and diet. This may involve avoiding acidic fruits and beverages and implementing good teeth-brushing techniques. You may also need to improve your oral hygiene to prevent plaque buildup. Alternatively, the dentist may provide you with fluoride toothpaste. Fluoride helps to restore the mineral in the teeth' enamel that has been lost. It also creates a harsh environment for bacteria. Contact us to book an appointment for dental checkups or discuss with our professionals about how to deal with enamel erosion.