What is IV Sedation in Dentistry?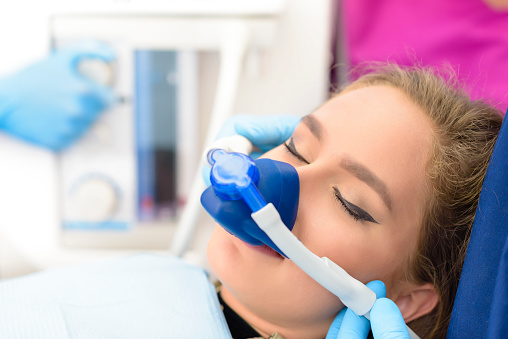 Intravenous sedation is a method of anesthetic that works to calm a patient down using an intravenous (IV) put in a vein, often known as supervised anesthesia treatment or "twilight sleep." Except for patients who are under general anesthesia, patients are often awake during the treatment. Along with regional or local anesthetic, an IV sedative is frequently employed.


How Does It Work?

In comparison to laughing gas or an oral sedative, IV sedation significantly increases your level of deep relaxation. When the treatment is finished, it is typical that you will not recall anything that happened because it will seem like time is going by very quickly.

The procedure involves inserting a tube into a vein in your body, typically on the top of your hand, using a needle. The IV remains in your vein throughout the entire process, and the tube then feeds the sedative medication directly into your bloodstream. Your heart rate and oxygen saturation are checked while you are under anesthesia. Both before and after being sedated, your blood pressure will be measured.


Moderate Sedation

This type of sedation, also known as conscious sedation, is utilized for patients who have mild dental anxiety as well as those who are having lengthier or more involved treatments. With conscious sedation, you will be in a deep level of relaxation but be able to stay awake during the treatment and respond to vocal directions. It is advised that patients who get conscious sedation bring a family member, spouse, or friend with them to their appointment. This is because it can take a long time for the sedative to take effect, making it dangerous for you to drive yourself home.


Deep Sedation

During a dental procedure, deep sedation will either render you almost or entirely asleep. It is frequently used for persons undergoing lengthy or complex procedures, like as oral surgery, as well as for patients who have significant dental anxiety. Without frequent stimulation, you will not feel any discomfort or be able to obey orders. Visit us today to talk to our dentists.