Implant Dentures: Fixed Or Removable?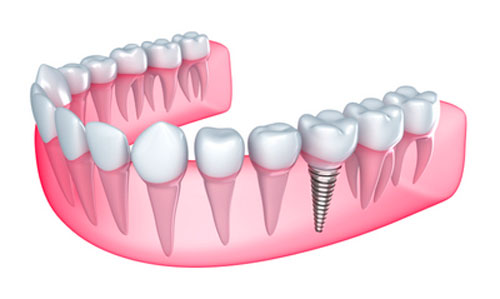 After losing all of your teeth or having all teeth removed, implant-supported dentures are a dream come true. A dentist attaches dentures to the jaw, meaning the restoration surpasses traditional dentures that rest on the gums. Implant dentures are secured in the mouth, so no slipping. They provide a natural chewing function and are comfortable. You experience little to no gum irritation when you receive them and they remain strong and durable. Most importantly, implant dentures prevent bone loss as well as sunken face and won't impair your speaking ability.


Fix vs. Removable Dentures

Fixed implant-retained dentures may also be referred to as screw-in dentures. They require more implants compared to the removable ones. These restorations can restore 100 percent chewing ability. On the flip side, removable implant dentures often referred to as snap-in dentures, require only four implants to help stabilize the upper dental arch and two implants for the lower arch. Although these implant-supported dentures are stabilized, the crowns are removable. They restore up to 90 percent chewing function.


Requirement for Bone Condition

Removable and fixed implant-supported dentures require different amounts of healthy bone. The condition of the jawbone often determines whether or not the implants can be supported and the location where the screw will be inserted.


The Convenience

You don't have to remove fixed implant-stabilized dentures to clean them and brush your mouth. If you have found cleaning traditional dentures to be inconvenient, you are likely to encounter the same problem with removable implant-supported dentures. On the other hand, fixed dentures are just that way. You cannot remove them because they are permanently fixed in your mouth. Do you think dentures are an option? Visit our dental office to get evaluated for these restorations. We will give you the options we have whether fixed or removable. Contact us today for a consultation.